Map
Hover and click on the icons to view audio from the different locations or start tabbing to move sequentially through the links.
Click on the spaces to view project pages
Team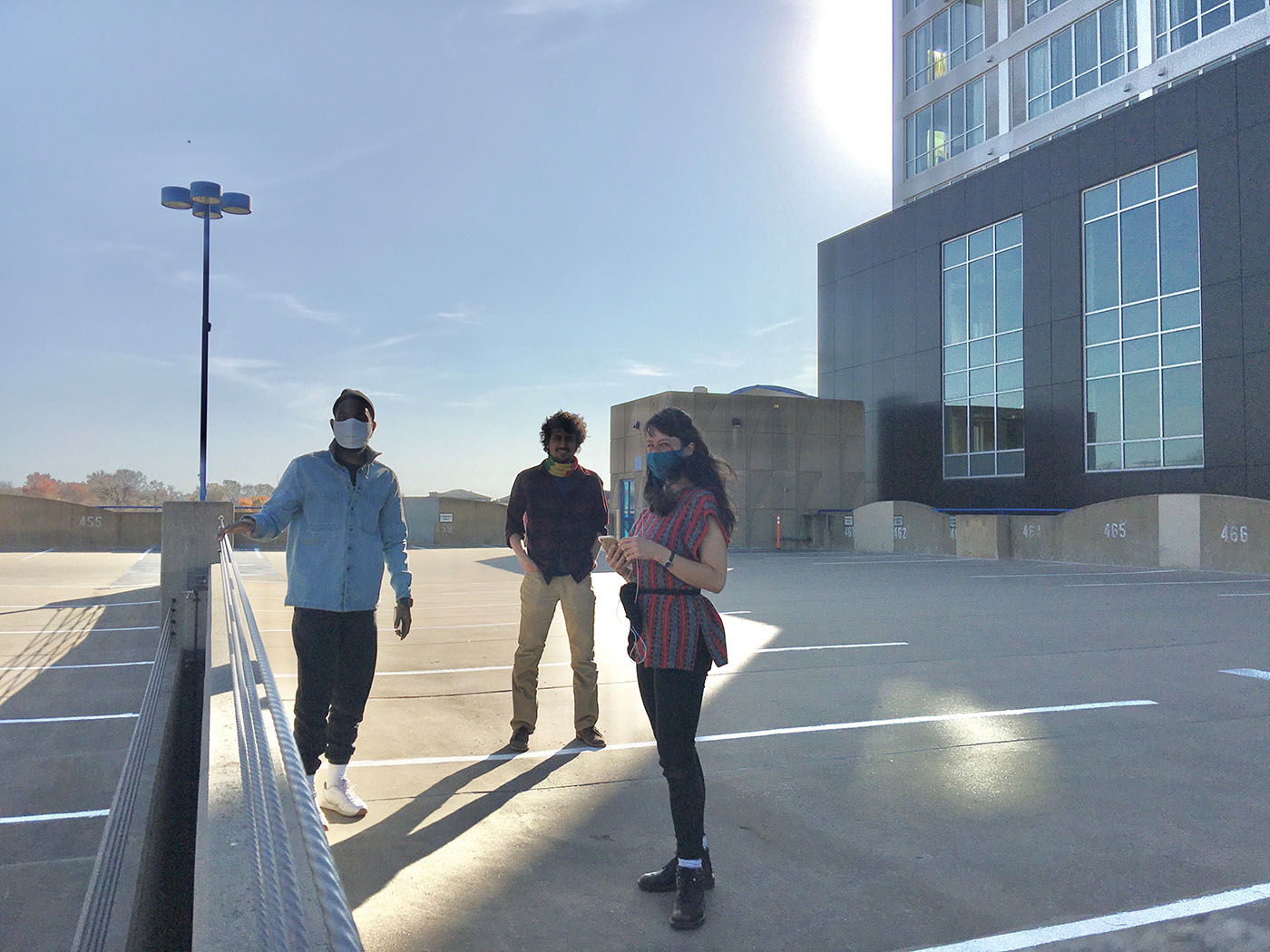 Pictured from left to right: Steven, Ramin, and Stephanie standing on the roof of the Chauncey Swan Parking Ramp located in Iowa City, Iowa.
Born and raised in Chicago, Illinois storyteller
Steven Antoine Willis
uses his poetic and theatrical background to embark on the daunting task of creatively articulating African American culture. With art heavily influenced by urban life and religion, Steven mixes elements of hip-hop poetics and theatrical performance with formal teachings of anthropology and political theory to help express his eclectic personal narrative. Willis is a contributing writer to the Breakbeat Poets Anthology, NYU's National Council for Teachers of English Journalism, is a three time Individual World Poetry Slam Finalist and former Resident Poet of the Nuyorican Poets Cafe. Willis received his MFA in Acting from the University of Iowa in 2021. He currently attends the Iowa Writers Workshop for Poetry.
stevenwillispoetry.com
Ramin Roshandel's
compositional work is based around incorporating 'experience' as a fundamental concept through a non-experimental approach in performance. Considering phenomena such as instability, cultural identity, and communicational language on one hand, and being inspired by Persian music microtones as a setar (a Persian instrument) player on the other, has led him to consider indeterminate, improvisatory, and abstract structures in his music to contrast or converge with post- or non-tonal forms.
Ramin is a SICPP (Summer Institute for Contemporary Music Practice) and New Music On the Point alumnus and his pieces have been performed by Anna Elder, Will Fried, Daniel Schreiner, JACK Quartet, Ensemble Dal Niente, Kamratōn Ensemble, and LIGAMENT duo, as well as in precept.concept.percept Composition Workshop, Dancinema Festival, Opine Dance Film Festival, Charlotte New Music Festival, the Society of Composers' Summer Student Mixtape, and Cleveland Uncommon Sound Project's Summer Sounds. He was the setār soloist of Jean-François Charles' opera, Grant Wood in Paris in its premiere.
He is currently a PhD candidate in Music Composition at the University of Iowa, where he studied under Josh Levine and Sivan Cohen-Elias and currently is working with David Gompper.
soundcloud.com/ramin-roshandel
Stephanie Miracle
is an interdisciplinary choreographer investigating ordinary and imagined landscapes. Her process is a theory of abundant possibility found within the awareness of and play within everyday settings. Her works manifest as live-cinema performances in public spaces, sound installations, experimental films, and stage productions. Recent projects have been presented nationally and internationally on stages, on streets, and in non-traditional settings across Germany, and in Hungary, Ireland, Italy, Turkey, Portugal, Mexico, Russia, New York City, and Washington DC by various venues including Dance Place, Kunstmuseum Reutlingen, the Exchange Festival, Supernova Festival, Open Look Festival, Performatica, ES WIRD SOGAR SCHÖN, Barnes Crossing, WAM!, Fiktiva Festival, kunstOrteleven, Triskelion Arts, The Clarice Smith for Performing Arts Center, and Santa Barbara Dance Theatre. Stephanie holds a MFA in Dance from the University of Maryland and is a certified teacher of Klein Technique™. She is thrilled to be joining the University of Iowa as an Assistant Professor of Dance.
stephaniemiracledances.com
Access
Listening & Locations
All tracks are streamable & downloadable on each "parking spaces" page.
All listening locations are wheelchair accessible and available for public listening 24/7.
All listening experiences are all ages friendly.
All tracks are downloadable.
All listening experiences have also been transcribed and are available as a pdf or docx on each "parking spaces" page.
MP3 player and Headphone Rental
If you do not have a phone with internet connection or headphones you may check out a preloaded mp3 player and headphones at our two partner locations:
ICPL
and
Public Space One
. These devices can be checked out for free and will come with a print out map to help you navigate your way to the listening sites. Available starting May 9, 2022
Public transportation & parking
Bus routes to downtown Iowa City can be found
here
A map of public parking ramps in downtown Iowa City and more information can be found
here
About
THE PARKING SPACES is a continuation of "The Parking Space Project" created by Stephanie Miracle, Steven Willis, Ramin Roshandel in 2020 for the 4th Floor of the Chauncey Swan Parking Ramp.

Joined now by ten local artists and artist groups, THE PARKING SPACES extends the project's original concept into a larger constellation of listening experiences around downtown Iowa City using sound, storytelling and participatory invitation to transform everyday locations into spaces of rest, activation, and imagination.
Land Acknowledgment
As you listen to each Parking Space we invite you to consider what "public space" means to you.
We acknowledge that this land, known as Iowa City, was stolen from the indigenious people of the Sac and Fox of the Mississippi in Iowa, Očhéthi Šakówiŋ, Kiiappoi, Omaha, Sioux, Otoe, Iowa, Ponca, Winnebago, Menominee, Osage, Potawatomi, Ottawa, Missouri tribes. Much violence and injustice has occurred on this land. We are asking ourselves how we can do more to learn from and from the land itself about its history, its present, and its future. Want to learn more and to help? Check out these links...
Meskwaki Nation
, those still living and cultivating this land
Indigenous Peoples Art Gallery and Cafe
Indigenous Art Alliance
PAYPAL: indigenousartgallery
VENMO: ddavenport2021
Funding
Support provided by the Iowa Arts Council, a division of the Iowa Department of Cultural Affairs, and the National Endowment for the Arts. And a Public Arts Matching Grant from the City of Iowa City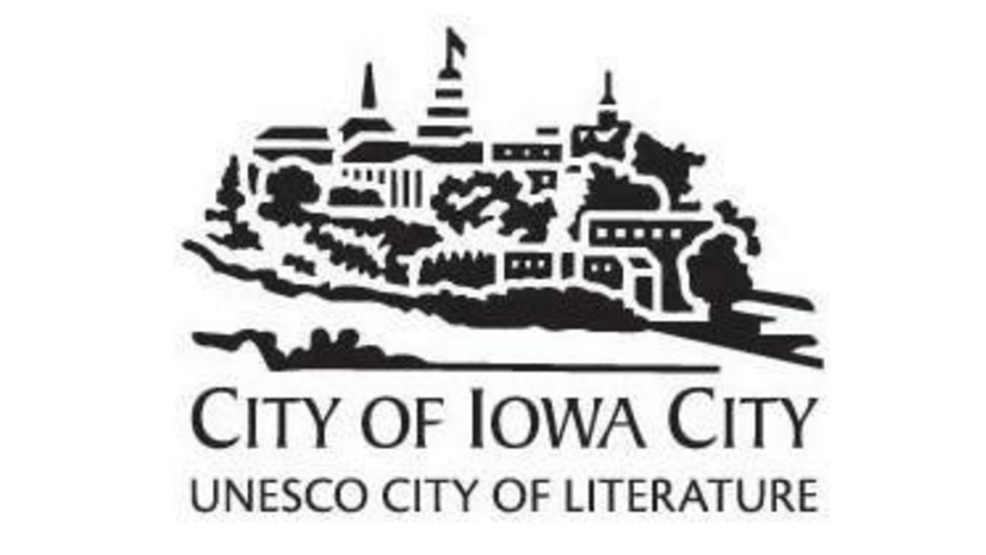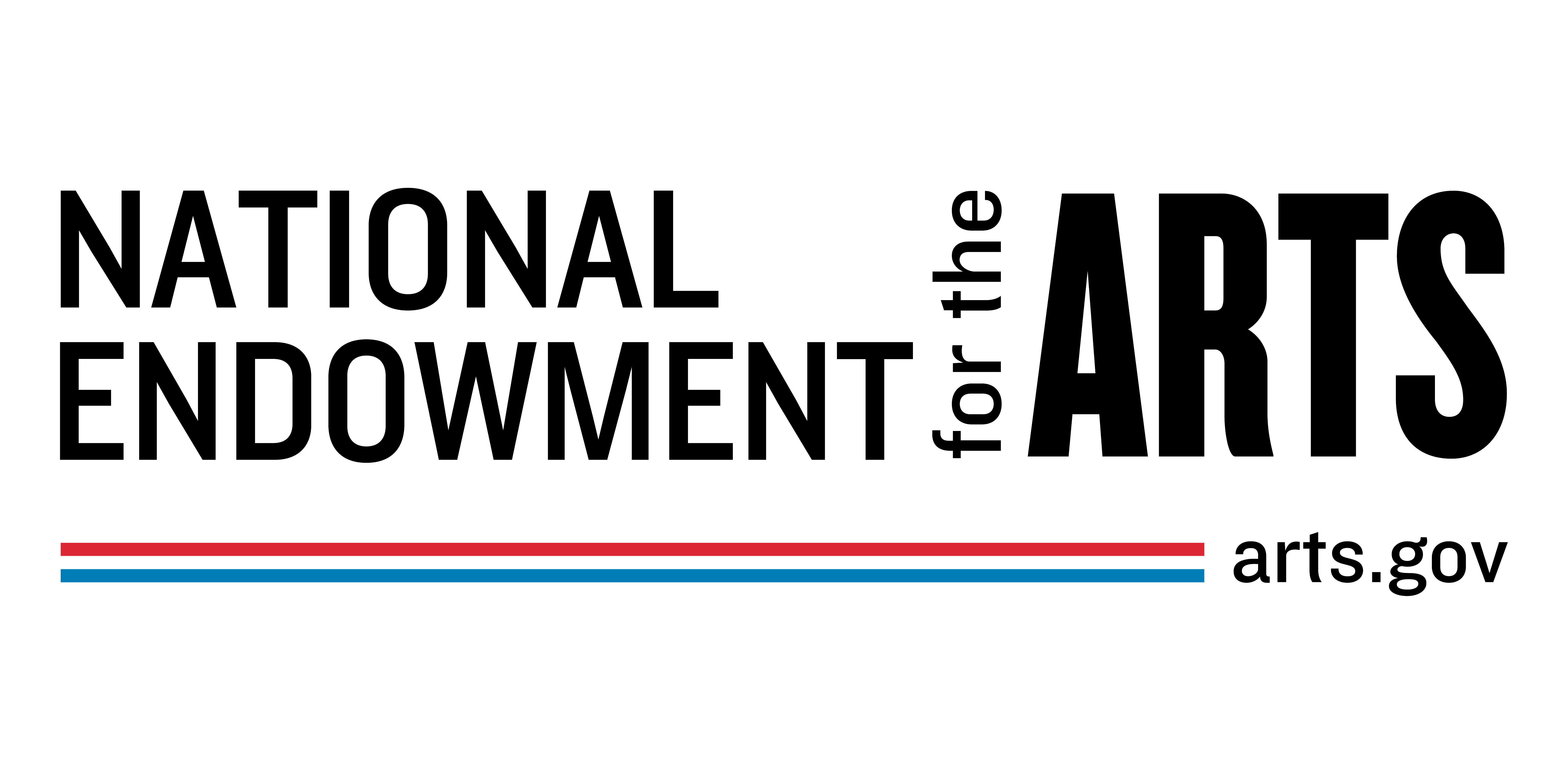 Partners
Thank you to PS1, Open Air Media Festival, and the Iowa City Public Library for your support.